Day #5 is our final post in support of Malnutrition Week with Dietitian Connection.
At first, the news from your speech pathologist is hard to swallow. No longer able to eat the variety of foods you enjoy eating, you're left with limited choice and taste options. Eating has become a chore; it's uncomfortable and boring. The risks are real if you don't follow the diet recommendations, but it just feels more like a jail sentence.
We hear you!
The paper published in the Nutrition and Dietetics Journal clearly states that texture modified foods are rarely a diet of choice, but a diet of necessity if a person is to maintain their nutritional needs orally.
Does the word pureed food send your mind straight to baby food? It might be the safer texture, but baby food doesn't meet the nutritional needs of an adult.
Nutrition is important and we're here to help
Following the recommended texture modified diet is not your choice. But we're here to soften the blow and let you know it's not all bad.
Meeting the food needs of people living with dysphagia with the food wants of everyday Australians of all ages is something our dedicated team has specialised in since 2012.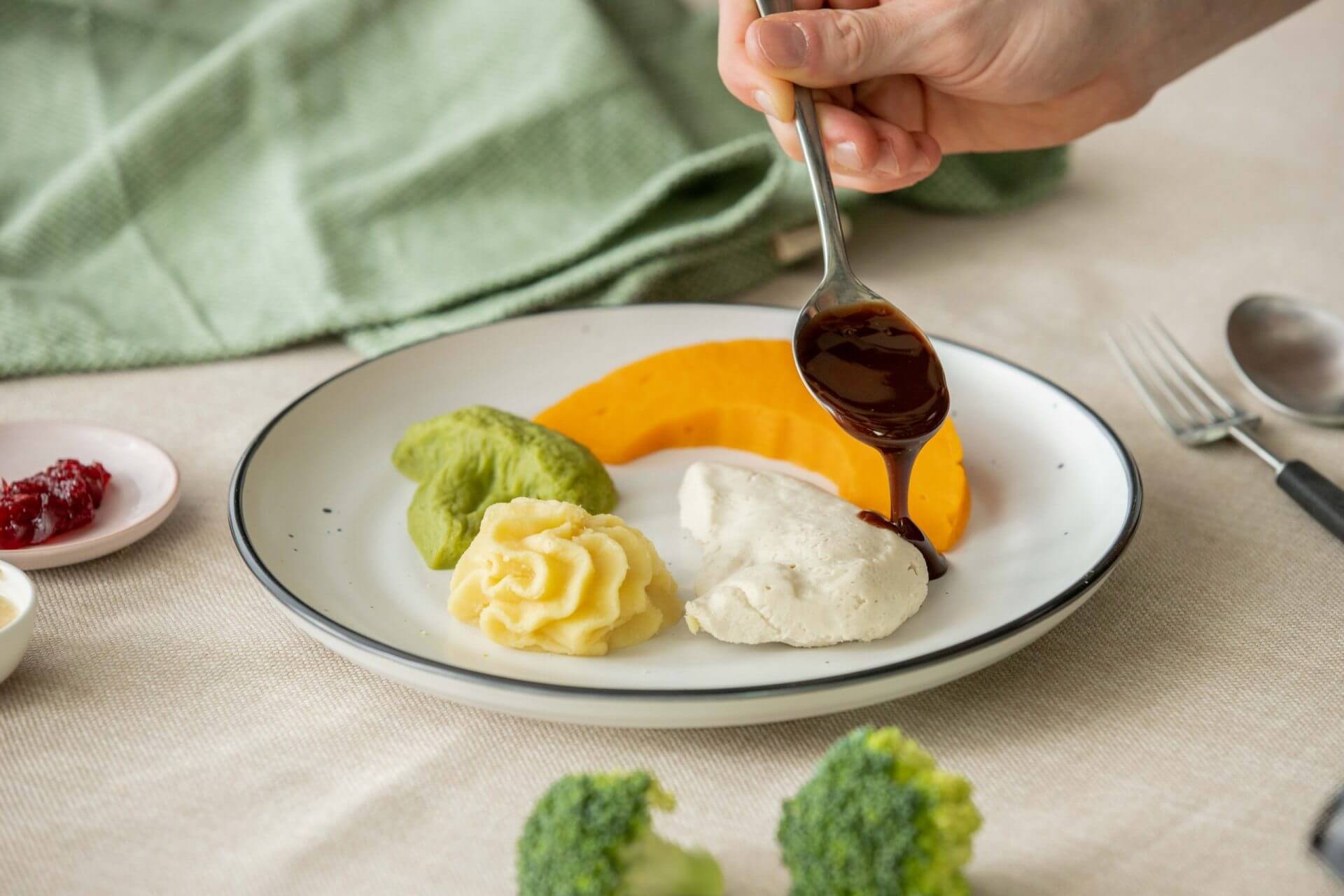 Whether you're a resident in an aged care facility, a patient in a hospital, or a person living at home with dysphagia, Textured Concept Foods has combined food safety, nutrition, and enjoyment just for you.
Our mission is empowering your diet of necessity
So are you ready to feel good about your food again? Check out our extensive range of wholesome texture modified products and meals on our online shop.
Reference: Texture-modified foods and thickened fluids as used for individuals with dysphagia: Australian standardized labels and definitions. Nutrition & Dietetics 2007;64(Suppl2): S53-S76 (page S53)