OUR EXCITING NEWS
While we've been growing our texture modified food business, we've been working behind the scenes improving how our diverse customers engage with our business. Our team is passionately committed to providing customers with a better understanding of the personal care and service needs of people with dysphagia.
It's with great pride and anticipation that we share our exciting news with you. We've rebranded and launched a new website with eCommerce capability.
After 12 years, co-founders Lisa Sossen and Darren Benfell have launched a new identity for Textured Concept Foods alongside key business improvements that will enhance and support our existing and future customers. Now our texture modified food range can be ordered online and delivered directly to healthcare organisations and your home.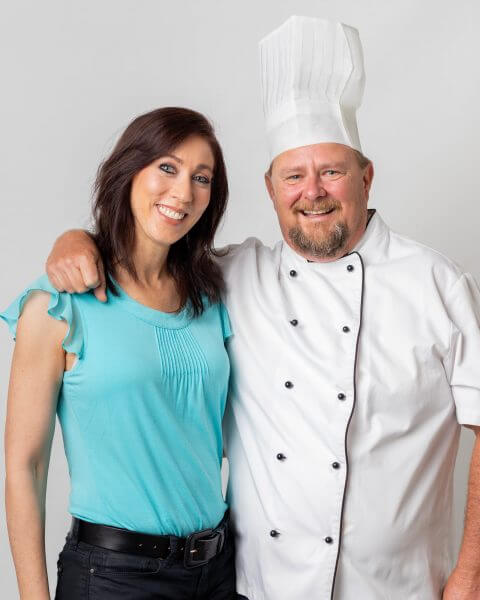 Darren says, "We're all about streamlining our customer's experience through offering online ordering, customer-focused solutions, and delivering direct. This is great news for our home customers and smaller aged care homes who can now order direct from us. Our online shop means our extensive range of value-added products and meals can be offered directly to you."
OUR NEW BRAND
Our new identity showcases our individuality within the texture modified food market and demonstrates our commitment to using fresh and natural ingredients while moulding texture modified foods to be visually appealing which enhances mealtime experiences.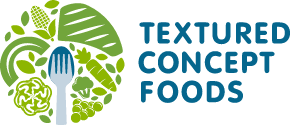 Lisa says, "We've purposefully steered our business to deliver the largest range and variety  of texture modified products that are versatile to fit into existing menus while providing options for chefs and our customers at home."
ORDER ONLINE TODAY
Our SHOP demonstrates where our future lies. Offering our extensive range of texture modified products and meals while providing you with relevant nutritional and dietary information empowers people to make their choices easily and safely. Our eCommerce capability now means you can conveniently view, shop, and place orders online.
Lisa says, "Having a digital portal that supports procurement and food service for hospitals, aged care and support homes is our focus. Now you can visualise our products, view specific information and complete orders online seamlessly."
If you are an allied health professional or healthcare organisation, we've provided valuable industry information on our website to support you and your clients.
We may look different, but our commitment remains the same. Producing quality texture modified products for people with dysphagia remains our steadfast priority.
Join us on our mission to transform people's lives through the quality of food they eat.
If you have any questions or you have feedback, we'd love to hear from you!
Feel free to get in contact with our team on (03) 9357 6007 or via our website.
FOLLOW US
Stay up to date with our latest news.
Follow us on LinkedIn | Facebook | Instagram.